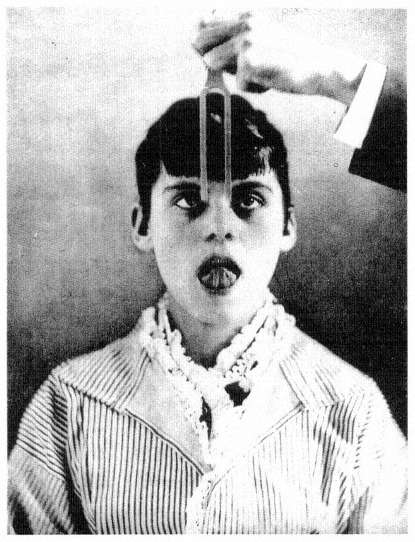 It is not unusual to hear intelligent people question the effectiveness and process of hypnosis, but many will take this a step further and question the idea that hypnosis–as a state of mind–exists at all.  One such doubter–a man for whom I have great respect–is The Amazing Kreskin.  Although Kreskin has used hypnotic techniques in his own performances, I have heard him insist that hypnosis does not exist as a state of mind.  It could certainly be argued that those who seem hypnotized and perform amusing and embarrassing acts in Kreskin's demonstrations are merely going along with suggestions in order to be a part of the "show."
How, then, can we demonstrate that hypnosis is a legitimate phenomenon arising from a subject's brain?  Certainly, we in the hypnotherapy community can point to mountains of anecdotal evidence that hypnosis has brought about significant positive changes in people's lives, but skeptics may argue that such changes could have come about by chance, or by the simple acceptance of a suggestion, rather than a therapeutic intervention into the subconscious.
It turns out, however, that at least one respected scientific journal has proclaimed that hypnosis is real.  A Scientific American article written 10 years ago tells about the use of what the authors call post-hypnotic amnesia (PHA) induced via hypnosis in order to do research on memory disorders such as functional amnesia.  While the results in themselves confirm the effectiveness of inducing temporary forgetfulness via hypnosis, the article also boldly affirms that these effects are real and that they are observable by certain changes in the brain.
Why is this so important?  Because it takes hypnosis out of the "New Age Hokum" basket in which some have chosen to place it, and affirms that this is a real phenomenon backed by both psychological and physical evidence.  Thus, skeptics–even those as accomplished as Kreskin–are no longer able to claim that hypnosis is a figment of someone's imagination or an incorrect name for the power of suggestion.
To be fair, the publication is not necessarily endorsing all forms of hypnosis and hypnotherapy, including stage hypnosis.  For those of us who practice hypnosis as a form of therapy, that's just fine, because the toughest challenge we often face is convincing potential patients that hypnosis is not just some hoodoo they have seen in the movies or on television.  The affirmation by SA that hypnosis is the real thing is a welcome sign that this wonderful therapeutic modality is gaining traction as a respected practice in the world of healing and research.